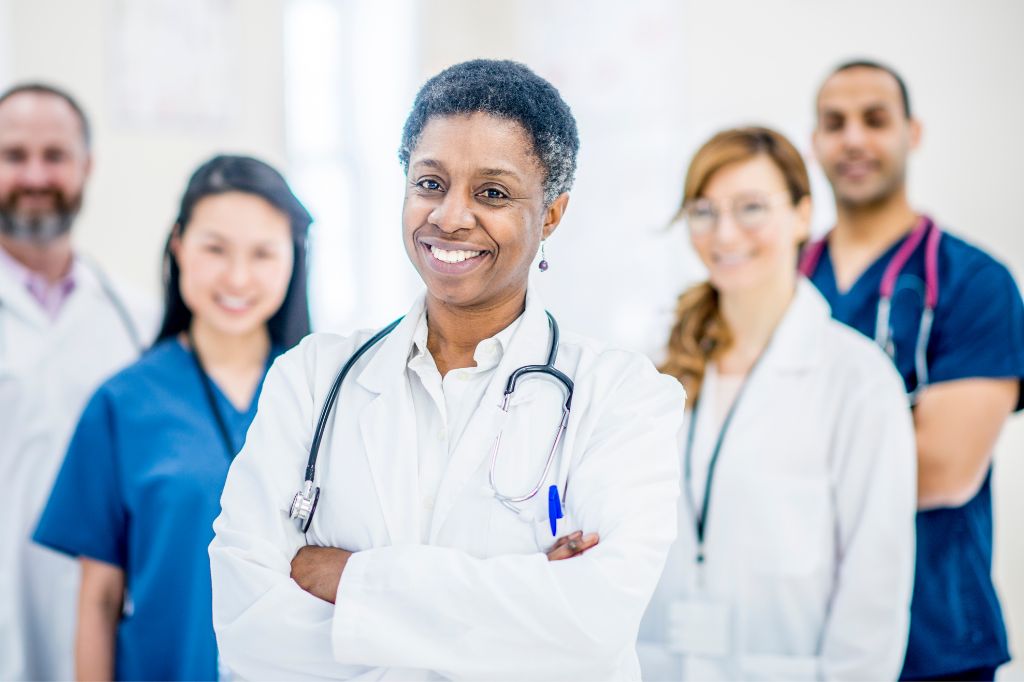 08 Nov

OB's, GYNO's, OBGYN's, OBGYN Surgeons, and Specialists. What's the Difference?
What is a GYNO anyway? Is this a doctor that only does Gynecology, or is it an OBGYN?
Is an OB a doctor that just does Obstetrics, which means they only deliver babies?
Does an OBGYN Surgeon just do surgery and no OB? If that is the case, why is OB in their name?
And what is a Specialist? Is a specialist better at surgery than an OBGYN?
Confused yet?
Answer: A GYNO is a reference to an OBGYN. An OB and an OBGYN surgeon are also OBGYN's. So a GYNO = OBGYN = OB = OBGYN surgeon. Yikes! To make it simple, just realize that all of these terms are the same, which means they are all OBGYN's, and for the most part they all do Obstetrics and try to do surgery as well. A true Specialist only does surgery, not Obstetrics.
When it comes to surgery, it is important for patients to understand that OBGYN's are mainly focused on Obstetrics, not GYN surgery. Unfortunately, there are many OB's, OBGYN's, GYNO's, and OBGYN surgeons that also call themselves "specialists" in surgery.
So why can't an OBGYN also be a true specialist in surgery? Simply because OBGYN's called by any name are concentrating mainly on Obstetrics, not surgery, and 80% of what they do is NOT GYN SURGERY. This really means that the OBGYN is a "part time" surgeon, and as a result they do not concentrate on learning advanced surgical techniques, and do not have the surgical volume to maintain their skills.
Think of any other surgical specialty, such as Orthopedics or General Surgery for example. These surgeons ONLY DO SURGERY. They do not place most of their efforts on a non-surgical aspect of their practice, and then do surgery part time. OBGYNs, whether they call themselves OB's, GYNO's, OBGYN Specialists, or OBGYN surgeons, do exactly that: only 20% of their practice is devoted to surgery.
The True GYN Surgical Specialist
GYN Surgical Specialists are the true surgeons in the field of Gynecology – they do surgery 100% of the time. Obstetrics is not part of what they do, and does not describe any part of their practice. For the following three specialty areas in Gynecology, you will NOT see the abbreviation "OB" in their names, or the word "Obstetrics" because these specialists do NOT care for any pregnant patients. They function only in the area of GYN surgery.
Urogynecologists concentrate on female patients with urological problems such as incontinence (loss of urine when coughing, sneezing, laughing) or prolapse (drop down of the bladder or rectum through the vagina).
GYN Oncologists are super specialists that are capable of managing everything from cancer to complex GYN cases such as endometriosis, large fibroids, and pelvic masses. GYN Oncologists are the only "specialists" in the field of GYN Surgery that are specifically trained to manage complications to the bowel, bladder, and ureters during surgery.
MIS GYNs are OBGYN's that have additional training in minimally invasive surgery. Many MIS GYN Surgeons only concentrate on surgery, but there are many others that also do Obstetrics. A fellowship program does exist for MIS training, however the skill and expertise of these surgeons is highly dependent on where the fellowship was done, what level of training they had and most importantly how much surgery they are now doing after fellowship.
The Internet and How to Choose a True Specialist
Let's say you are searching online for a GYN surgeon, and come across Dr. Sam Smith, who describes himself as a GYN surgical specialist. The first thing you need to do as a patient is look at his training credentials. Is he a UroGynecologist, a GYN Oncologist, or an MIS Surgeon? As a " True Specialist" Dr. Smith should have completed a fellowship program to be qualified. Next, look at what Dr. Smith does. If he practices Obstetrics, he is not a true specialist. Finally, does Dr. Smith concentrate on the problem you have? If you have pelvic pain you probably do not need a UroGynecologist, who would be a better choice if you had urinary issues.
The most important issue for patients is to "weed through" all the BS that is online so that you find yourself a true GYN surgeon who has the training, experience, and knowledge to help you get the relief and results you want. It really does not take very much to disqualify many of those OBGYN surgeons calling themselves "specialists" online. If you are confused, or the answer just is not evident by the information on the website, call the practice and ask if Dr. Smith delivers babies. If the answer is yes, you have your answer.
The Johns Hopkins, Mayo Clinics, and Name Recognition in Medicine
Did you know that both Johns Hopkins and the Mayo Clinic buy hospitals, place their name on them, and brand them as their own? They also do the same for physicians as well, employing them in their medical systems. Thinking about this a different way – just because a highly recognizable name is on a building or a website for a physician or practice, does that mean the surgical care is the best? Of course not. Like anything else, there are good and bad surgeons that have completed residency and training at these "name" institutions. In fact, many believe that the best surgeons out there are in private practice. They have developed unique approaches to surgery and are not bogged down by academic requirements such as teaching residents and medical students and applying for grants to fund their research. This means that private practitioners in many cases do more surgical procedures and have more experience in the operating room. Also realize that most of these "name" hospitals are required to have residents and fellows in training the operating room. This means that while you are undergoing surgery, there will be a surgeon in training on one side of the operating room table, who is learning techniques and procedures from the attending surgeon. Patients need to understand how this can affect their surgery.
Also, medicine is consolidating into a marketing and business model that is changing. Things are not the way they used to be. There are many hospitals that are bought out by big name hospital systems and become affiliated. But the physicians in those hospitals are the same ones that have been there BEFORE the affiliation and have been trained at many different medical schools and residency programs that did NOT include Johns Hopkins or Mayo Clinic. And those physicians continue to practice at those hospitals. So just because a name is attached to anyone or thing in healthcare, such as an MD or a hospital, does NOT mean that the care is better. Patients have to look beyond the marketing of healthcare to find the qualified surgeon they need.
How Does a Patient Find the Best Surgeon for Their Care?
If you are confused at this point, you are not alone. Unfortunately, many patients choose a surgeon with less information about which hotel they will book their next vacation at, or which electrician or plumber they will contract for their house. To find the best GYN surgeon, use the guidelines above. Approach this as you would approach any "business analysis" to make sure you are getting the best.
1. Find a Specialist, not an OBGYN (or GYNO, or OB or GYN or OBGYN Surgeon) and make sure that Specialist has had fellowship training. The best trained specialists for laparoscopic surgery are usually GYN Oncologists or GYN Oncology trained surgeons that concentrate on laparoscopy.
2. Do NOT use name recognition to choose a surgeon, since the brand name does not guarantee a good outcome or the best surgeon.
3. Do NOT pay cash for surgery. Paying upfront for a surgical procedure is just plain wrong, since better care is often available from surgeons that are in your insurance network and will cost a fraction of what cash-based surgeons charge. For more information on cash-based surgery, see Cash Based Surgery – A Cost You Cannot Afford.
4. Be careful about friend and family referrals. Many of those referrals are based on a positive relationship or on bed side manner, and not necessarily on surgical skill. I once had a patient come to me for surgery, and her sister had recommended she see the OBGYN Surgeon that removed her fibroid. Her sister had a converted robotic surgery to a large open incision for a moderate size fibroid that was removed and told the patient her OBGYN was so nice and was a great doctor. Not disputing that the bedside manner of the OBGYN is good, but definitely her sister could have had a minimally invasive surgery to remove her fibroid that would have resulted in less pain, a faster recovery than the 8 weeks for an open surgery (7 to 10 days instead), and at a cost that would have been far less than the hospital her sister had her surgery in ($2 – 3,000 less at a surgery center). A great bedside manner may not be as appealing when you are recovering for 8 weeks after one of these surgeries, and then get a large bill from the hospital. This is just not necessary, as there are better options.
5. Look at online reviews. Many review websites are accurate, as these sites ensure that the reviews going up are from patients, not from the doctors themselves. Examples include Google, Healthgrades, WebMD, Vitals, RateMD's, etc.
For more information about Specialists and GYN Surgical options, schedule a consult with Dr. MacKoul or a CIGC surgeon soon.